Movie-action "Neger, Neger, Schornsteinfeger"

We've been as a Swing-Dance-couple with the making of the movie.The year was around 1940 and it was almost a very strange situation for us people from today!

Have a look...





Ausgekramt ...

Once upon a time - Where and who have we been?
We'll dig very old pics from our very own past from our vaults, funny and fancyand maybe you'll recognize somebody! soon to come...
SWING RADIO: SWING INN - THE JIVE IS JUMPIN'
09.07.2005 19.00 Uhr Radio Herford FM 91,7/94,9
(for listening or download, simply click the cover!)
Your hour packed with Swing-music for listening or dancing pleasure


Thema: HEPCAT'S HOLIDAY
with Fats Waller, The Smoothies, Das Cornel Trio, Benny Goodman, Pat Kay, Stan Kenton, Evelyn Künneke, Slim Gailard, Slam Steward, The Milt Herth Trio, Willie The Lion Smith, Teddie Hill





Our Personal Dates
- STILL REMEMBER ARTIE SHAW -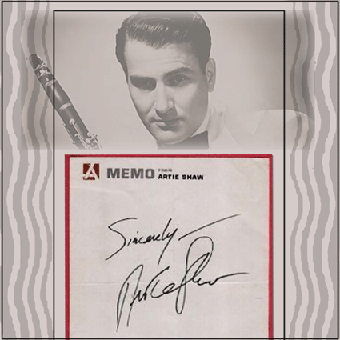 (Danke an BBC Four/UK für die freundliche Unterstützung!)
this site is generated for a 1280 x 1024 resolution.